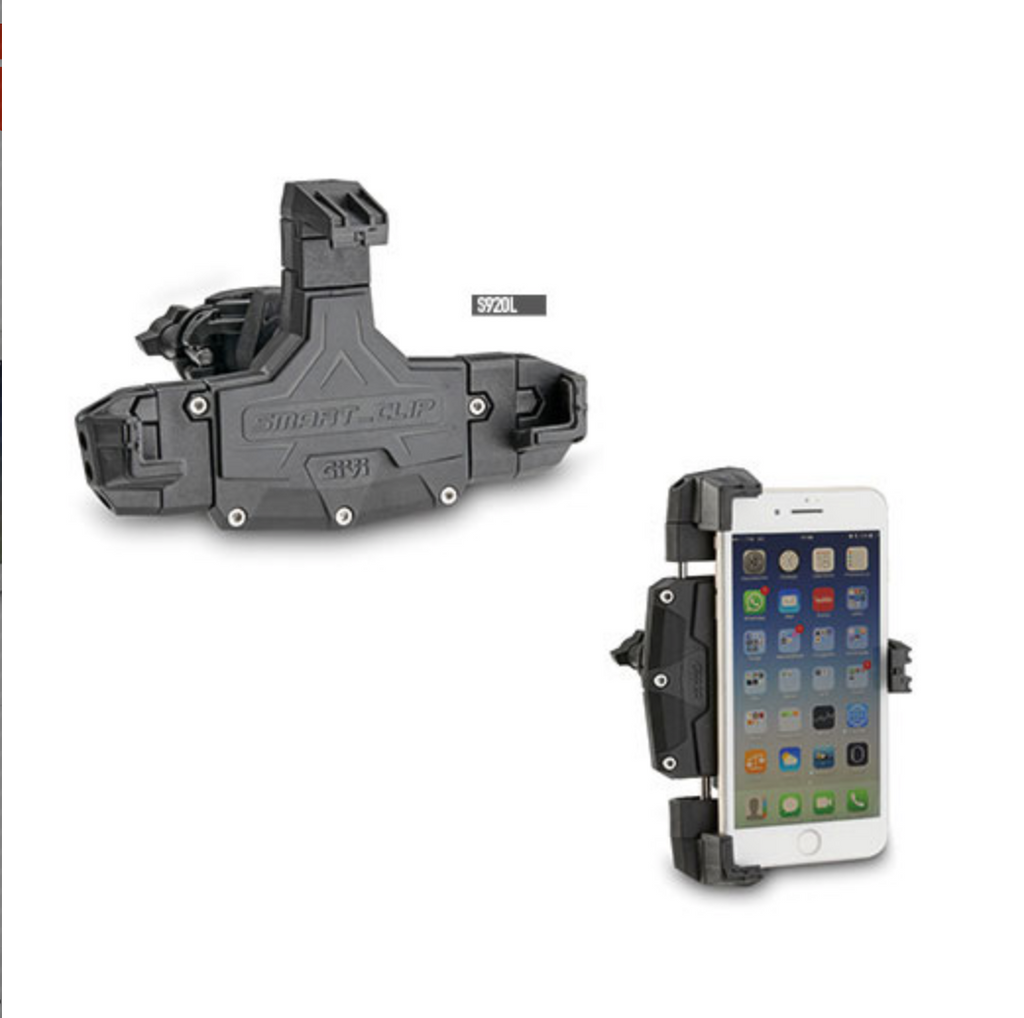 Givi S920M Smart Clip - Phone Holder
The one device to simplify your ride.
Universal smartphone holder pliers.
- Made of bi-injected techno-polymer and tpr for extra resistance and increased grip
- Compatible with diameters between 8mm and 35 mm
- Ability to grip sections that are not perfectly round
- Designed to avoid interfering the camera on most smartphones, allowing video shooting on the go
- Wide adjustment range to fit a variety of different smartphones
- Easy lock and release of the device
- Elastic safety strap for use on uneven and dirt roads Compatible with: motorcycle – scooter – bicycle – quad Clip to buy depending on the size of the smartphone:
S920M for devices with external dimensions from 112 x 52mm to 148 x 75mm; Maximum thickness: 13 mm.